Batmobile
Authentic! Fantastic! Incredible!
Original year: 1966
Company: Aurora
Scale: n/a
Designer: George Barris
The car Batman uses was specially designed and created for his use against the sick minds of the criminals that attack Gotham City. It is a "Velvet Bat Fuzz Black" and fluorescent cerise red painted bomb covering an atomic powered turbine engine capable of producing great speeds. It is loaded with numerous crime detection devices including the Mobile Crime Computer, the Mobile Crime Lab, the Bat sonar, and the Bat beam, twin 450 watt laser beams that clear the way in emergencies. The aircraft type steering wheel contains instruments and thumb control directional signals. Twin parachutes are controlled from the cockpit when super fast stops are needed. The 10 inch Rader wheels and Firestone tires are protected by the flared wheel well protectors.
The center roll bar and arch is equipped with flashing emergency and warning lights. For added protection for Batman and Boy Wonder the rear Batfins have been hand formed from bullet proof steel; while the 2 plexiglass canopies covering the cockpit, complete with ejection seats, are also bullet proof. What all these things add up to is an amazing crime-fighting device on wheels which causes much trouble to criminals trying to escape the clutches of our noble defender of law and order. The one and only Batmobile.



Click image above to see a close-up


Dave's comments:
HOLY ORIGINAL BATMAN!!I don't go for all Barris' Hollywood creations, but this is the obvious exception. This is the original 1966 issue. It's not sealed, but is MIB. The scale is not revealed anywhere, but it seems like 1/32. Barris took the special Lincoln Futura and modified it to create this most famous of all showrods.
Dan Thompson has created a perfect reference site for anyone interested in building any year Batmobile.
Get a load of this awesome Batmobile site. And for everything Batman, click here if you're a true fan of the caped crusader!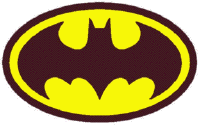 unbuilt