Built by: Ramone Hendriks in Eindhoven, The Netherlands
Not really a show rod, but I put it in as a related testament to the era of crazy wildness. And there was nothing wilder in the day than the fuel "Altereds".
To keep these babies on the track and going straight took more than skill, it took a sense of daring that bordered on insane. A crowd favorite, they put on quite a show back then. Wild Willie may have been the farthest out of this crazy group.
Special thanks to Ramone for taking this one on--Dave Rasmussen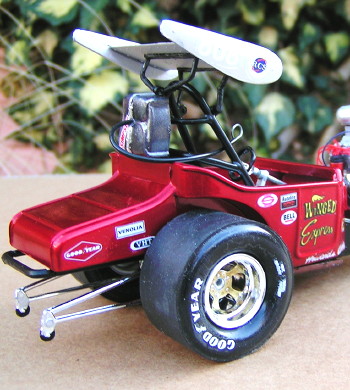 Click image above to SUPERSIZE it!