Astro I
Chevrolet's Experimental Car
Original year: 1967
Company: AMT
Scale: 1/25
Designer: General Motors Corporation
Features deluxe engine display stand, operational seats with top, molded in authentic color.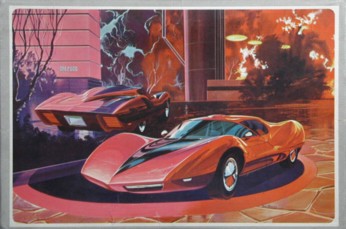 Click image above to see a close-up
Dave's comments:

Like the MPC Astro Vette, this GM concept from the same year has excellent lines and a fluid racing look. If you look carefully at the box art, the building has "GM 2000" to the left. And here we are today with nothing that sexy to drive.
unbuilt